What is cultured meat?
Cultured meat is meat produced in vitro, in a cell culture, rather than from an animal. The production of cultured meat begins by taking a number of cells from a farm animal and proliferating them in a nutrient-rich medium. Cells are capable of multiplying so many times in culture that, in theory, a single cell could be used to produce enough meat to feed the global population for a year. After the cells are multiplied, they are attached to a sponge-like "scaffold" and soaked with nutrients. They may also be mechanically stretched to increase their size and protein content. The resulting cells can then be harvested, seasoned, cooked, and consumed as a boneless, processed meat, such as sausage, hamburger, or chicken nuggets.
How do cultured foods taste?
The same as 'regular' food, though there are infinite possibilities we have not yet discovered, much like we could never have imagined all the varieties of yoghurt and cheeses before we started culturing milk.
Where can I buy cultured foods?
Cultured meat, milk, eggs etc. are not yet commercially available, though some products, like Muufri milk and Clara Foods egg whites, are closer to commercialization than meat, which still needs more early stage research. This is why New Harvest funds research. We don't yet know how these products will hit the shelves: as an ingredient in a processed food, say, Clara Foods egg whites used in a Made by Melissa cupcake or as a standalone produce, say, as a gallon of Muufri in the grocery store dairy section.
When will cultured foods be commercially available?
Muufri and Clara foods products are likely to be available within the next few years. It will probably take a bit longer before you can buy cultured meat in a processed form, like sausage, hamburger, or chicken nuggets. Unprocessed meats, like steaks or pork chops, involve technologies that do not yet exist, but that New Harvest has started to fund (see Abi Glencross' research) and that may take a decade or longer to develop.
Isn't this food unnatural?
Cultured foods are unnatural in the same way that bread, cheese, yogurt, and wine are unnatural. All involve processing ingredients derived from natural sources. Arguably, the production of cultured meat is less unnatural than raising farm animals in intensive confinement systems, injecting them with synthetic hormones, and feeding them artificial diets made up of antibiotics and animal wastes. Furthermore, the conventional production of meat has led to a number of unnatural problems, including high rates of heart disease and foodborne illness, as well as soil and water pollution from farm animal wastes.
Is cultured meat genetically modified?
There is nothing in the production of cultured meat that necessarily involves genetic modification. The cells that can be used to produce cultured meat are muscle and stem cells from farm animals. It is possible, however, that genetically-modifying a muscle cell would allow it to proliferate a greater number of times in culture, and may thus make cultured meat production more economical.
Do animals have to be killed to make cultured foods?
No. It is possible to take a muscle biopsy from a live farm animal and culture the isolated cells. While some growth media contain animal ingredients, a growing number of media are animal-free.
What about vegetarianism?
Vegetarianism is without a doubt a great solution that we have today to the problems of meat production, and we have many organizations today spreading the word about the benefits of a plant-based diet. But many are doubtful that the uptake of vegetarianism will sufficiently offset the rise in meat consumption. Cultured meat and meat alternatives should be considered alongside reducing meat consumption as part of a multi-pronged approach to end intensive meat production.
What is the source of nutrients used in cultured foods?
In biomedical research, most cell cultures have used media made from animal blood. But researchers have now developed media from a variety of other sources, including plants and microorganisms.
How much will cultured food cost?
Theoretically, cultured foods could afford higher resource and labor efficiencies, which could translate into lower costs, if cultured meat were produced at scale with an affordable medium. However, it is unlikely that cultured products will soon compete with their 'conventional' counterparts in ordinary markets. There are technologies now found in virtually every household that originally cost too much for mass acceptance. Only after reductions in cost by several orders of magnitude were they mass-produced.
Where is your lab?
New Harvest Labs is opening in the E.U. in the fall of 2016. We also review scientific proposals, and fund and facilitate cellular agriculture research at other labs around the world.
Why isn't the field of cellular agriculture well-funded?
Considering how impactful this work is, it is surprising that there isn't a lot of funding dedicated to research in this area. There are two things that contribute to this.
The first is that cellular agriculture lies at the intersection of medical research and food science.
Expertise in tissue engineering comes from medicine. Medical researchers will seek tissue engineering grants for medical applications - growing skin for burn victims, or growing organs for patients requiring transplants. But there isn't a portion of this grant that can be used for exploring food applications of their work. Grants can be fairly strict, and researchers risk losing their funding if they do not adhere to grant requirements.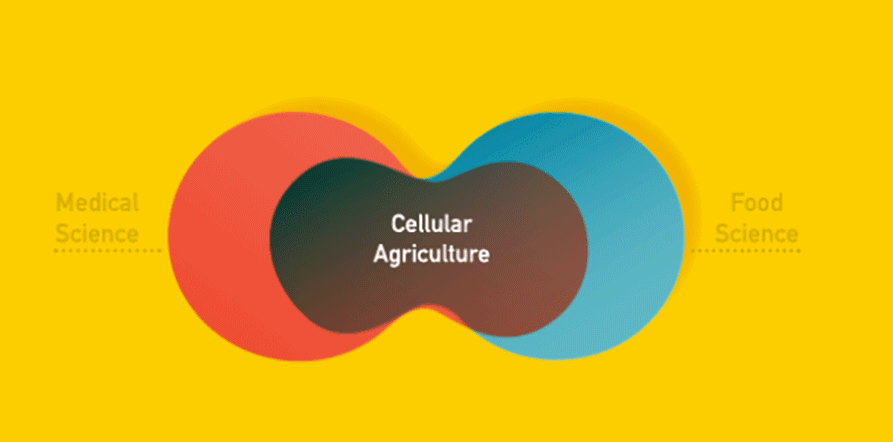 Then you might think, food science must be where this work takes place. The problem is that the average food science lab is not set up for mammalian cell culture. Today, tissue engineering expertise is not in food science, and therefore food science labs just aren't outfitted for this kind of work.
The second thing is a catch-22 that exists for all novel research.
Most research is incrementally built on previous research. So your most recent experiment will inform your next experiment. And you will use the data from your previous experiment to seek funding for your next one.
But if you want to try something totally different, you're in a difficult place. You need data to apply for grant money, but you need money to get that initial data.
Many of the researchers who get in touch with us are tissue engineers excited about cellular agriculture but limited to doing small side experiments in their lab because they are unable to account for significant funds being directed to the work. These are the researchers that we want to fund.
New Harvest is addressing this funding gap by providing passionate researchers with catalytic grants that allow them to gather initial data, reach a first milestone, or create a prototype that will allow them to more easily find funding from existing, established funders like government, research foundations, or investors.
Was this helpful?